September 29, 2023
​In a foreword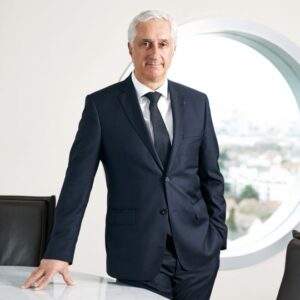 Dear WUWM Members and Readers,  
As Chairman of the World Union of Wholesale Markets (WUWM), I am pleased to provide an update on our recent activities and exciting upcoming events. 
First and foremost, I am delighted to present you concrete success stories from WUWM Wholesale Markets in commemoration of The International Day of Awareness of Food Loss and Waste (IDAFLW), as well as the renewal of the Memorandum of Understanding (MOU) between FAO and WUWM.
As we approach the 29th of September, IDAFLW serves as a poignant reminder that despite progress, food wastage remains a critical issue: an estimated 13 percent of the world's food is lost in the supply chain from post-harvest to the retail stage, with an additional 17 percent wasted in households, food services, and retail.
Within these technical pages, you will find a comprehensive showcase of 10 remarkable Food Donation initiatives undertaken by 10 WUWM markets. Each of these endeavors is driven by a diverse range of objectives, all with the common aim of creating positive impacts within their communities and the environment.
We are also excited to share the findings of the MIT research on Tackling Food Waste. This newsletter is the chosen platform to delve into this valuable research. Should you require further information, please do not hesitate to reach out to the WUWM secretariat.
As October draws near, so does our highly anticipated Conference, scheduled from the 25th to the 28th in Cancun, Mexico. Under the theme "The Future of Food Markets: Modernizing Wholesale and Retail Markets to Meet Customer Expectations by 2030," this event is proudly hosted by our esteemed Mexican delegation and the Latin Regional Group, under the astute leadership of WUWM board member Mr. Arturo Salvador Fernández Martinez.
We earnestly look forward to welcoming you all in person to engage in meaningful discussions about the future of food markets and the various facets of modernization. Mark your calendars for the WUWM General Assembly on the 27th of October in Cancun.
To all our members, partners, and industry stakeholders, we extend an open invitation to join us in this collective endeavor!
Warmest regards,
Mr. Stéphane Layani 
Chairman, World Union of Wholesale Markets (WUWM)
Please find the english version of the spring newsletter in pdf here (available soon)
Please find the spanish version of the spring newsletter in pdf here (available soon)
Read the summary of the MIT research
here