March 2, 2023
Mauro Colagreco, you have been designated UNESCO Goodwill Ambassador for biodiversity in November 2022 for your commitments to biodiversity, what does this price represent to you?


It is a great pride and a great commitment at the same time. It is a recognition that, as a chef, I had never imagined receiving and it is the confirmation that food is at the heart of today's great challenges and the care of biodiversity. Those of us who work with food as a raw material know the importance of caring for our ecosystems in order to guarantee access to varied and excellent ingredients. 

I have always been convinced of the great opportunity of working in this field, which puts us in direct contact with the earth, with the beauty of life and its care. This is the message we want to convey in the experience we transmit at Mirazur and also in all our establishments, be it our bakery in Menton where we work to value and preserve ancient varieties of grains as in haute cuisine. Being able to do this work with the recognition and endorsement of an institution like UNESCO gives us a new scope and visibility and we are happy about that.  


You opened your restaurant, the Mirazur, in Menton (South of France) in 2006 and were named the best restaurant in the world in 2019, could you introduce us to your very special restaurant?


I think that what makes Mirazur special is a sort of synergy between a special environment that is not only paradisiacal in terms of its scenic beauty, but also in terms of the richness of its products, and a choice of a way of acting and relating to this territory. These two points and the presence of a teamwork without which it would have been simply unfeasible. 

From the beginning I understood that I wanted to work with the best products that the environment offered me and that I wanted to follow the cycles of nature, its rhythms and not the other way around. That is why the first challenge was to understand that I could not present a menu of dishes to my clients, but that in some way nature would choose for us and would propose to us which products to cook with. It was at that moment that the idea of a blank menu emerged, an experience and creativity guided by the rhythm of mother earth. 

This principle, this philosophy, is the same one that remains to this day, incorporating new discoveries and all the evolution of our work in permaculture and biodynamics in our gardens. A never-ending development which, like life, renews itself at every moment. 


In 2020, you were the first restaurant in the world to receive the "Plastic Free Certification", what have you implemented in your restaurant to receive it?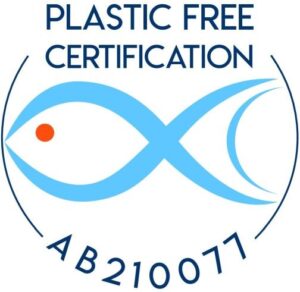 We have completely eliminated single-use plastic in our restaurant. The most interesting thing about setting ourselves this objective was all the work we had to do to achieve it. Indeed, it is not a job that one can do alone, it is a job with the teams, with the suppliers, with the customers and with the community to transmit our commitment beyond our kitchens. 


It took three years of hard work to achieve the first results and it is a commitment that is always topical through training and actions in the community, as there is a long way to go to reduce the negative impact of plastic on our ecosystems.